Sea Kayak 59 North is owned and operated by Kristian Cooper and, with over 20 years of kayak instruction experience, he is passionate about his Orkney homeland and loves to share its coastline secrets.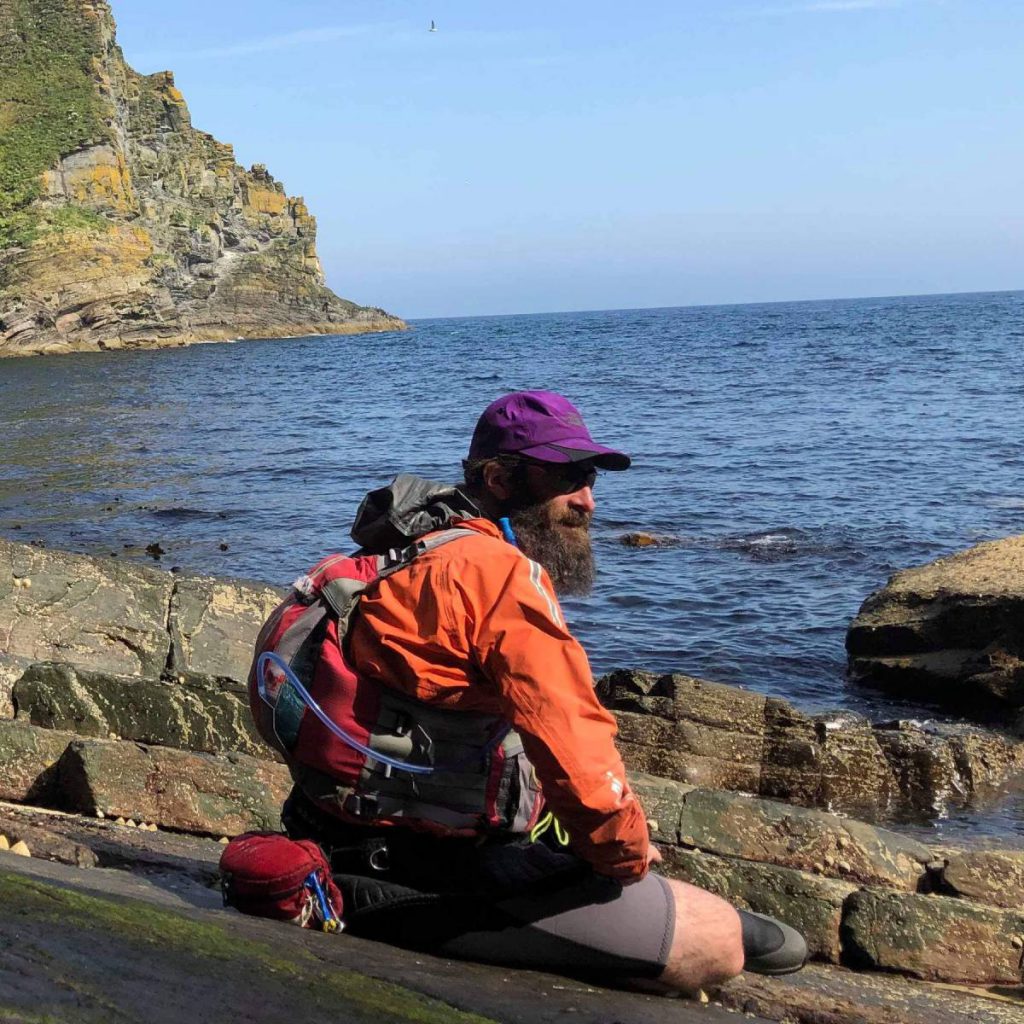 I spent the first twelve years of my life growing up in a cottage on the shores of Elwick Bay on the island of Shapinsay playing in or on the sea on all types of craft. After moving to Kirkwall, I joined the local kayak club that paddled all around the islands and introduced me to surf kayaking as well as developing a strong understanding of the tides and weather patterns around islands. I went on to live in Scotland's capital where I found a love for white water kayaking in the highlands of Scotland and also joined one of the local canoe polo teams competing in national divisions.

I have extensive experience of kayaking around Orkney, Shetland and rest of Scotland, north England and also New Zealand — where I spent 7 months travelling and kayaking!

When I am not on the water, I can be found organising live music events, keeping bees, playing rugby (poorly), walking the dog in our amazing landscape or simply socialising with family and friends.

Kristian Cooper
Kristian is a British Canoeing Coastal Sea Kayak Award provider, a moderate Water Coach and an Advanced Sea Kayak Leader (formally known as 5 star).


We understand that everyone's needs are completely individual so we specialise in small groups or individuals so that we can have the very best experience possible for all participants and guides.
Courses:
Introduction to sea kayaking
Skill development
Wildlife tours
Explore the WW1 navel block ships
BCU awards including Coastal Sea kayak award provider
Expeditions and leadership
Tidal development
Rock hopping
We have access to a wide variety of top brand sea kayaks to fit all sizes and abilities including Valley, P and H, Seakayaking UK (Nigel Dennis) and Werner Paddles.
°Please note we do not hire any of our kayaks or equipment 'bareboat' regardless of experience of the hirer, kayaks and equipment are to be used only as part of a 59°N guided or coach led course.